Intro
The Smart Country Convention (SCCON) in Berlin is Germany's largest congress trade fair for the digitalization of the public sector. The focus is on the approach of not only realizing innovations as isolated solutions in a city, but also to realize them in a large scale.
From 7 to 9 November, the Smart Country Convention, a trade fair for digitalization, especially in the public sector, took place at the exhibition grounds in Berlin. Nancy Faeser, Federal Minister of the Interior and for Home Affairs, gave the keynote and opening speech. Numerous speakers, over 600 in number, from politics, society and the digitalization sector held lectures and workshops. About 15,000 participants were registered.
Stadt- und Stiftsarchiv Aschaffenburg, together with the Office for IT and Digital Strategy, had a stand that focused on the city's "Dialog City" digital strategy. The team provided information about the various digital projects and services. The project staff had also a great opportunity to network and learn about the progress of digitalization in the municipalities.
Stadt- und Stiftsarchiv Aschaffenburg provided an insight into the EU project of the same name, "Dialog City", and the participatory platforms Heimathub and Aschaffenburg 2.0.
At a workshop on 7 November, a larger group of around 15 participants were able to discuss the various projects and there was a lively exchange on how digitalization is received by citizens of different ages and what improvements they would like to see.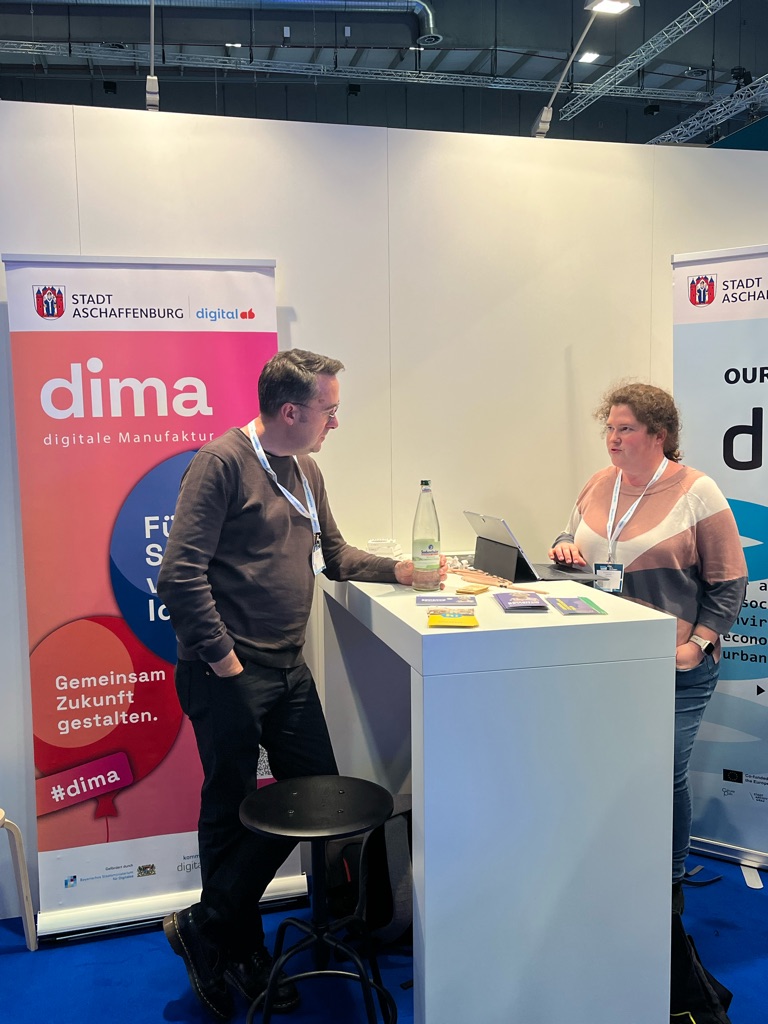 Joachim Kemper (Stadt- und Stiftsarchiv Aschaffenburg) and Leslie Becker (Office for IT and Digital Strategy)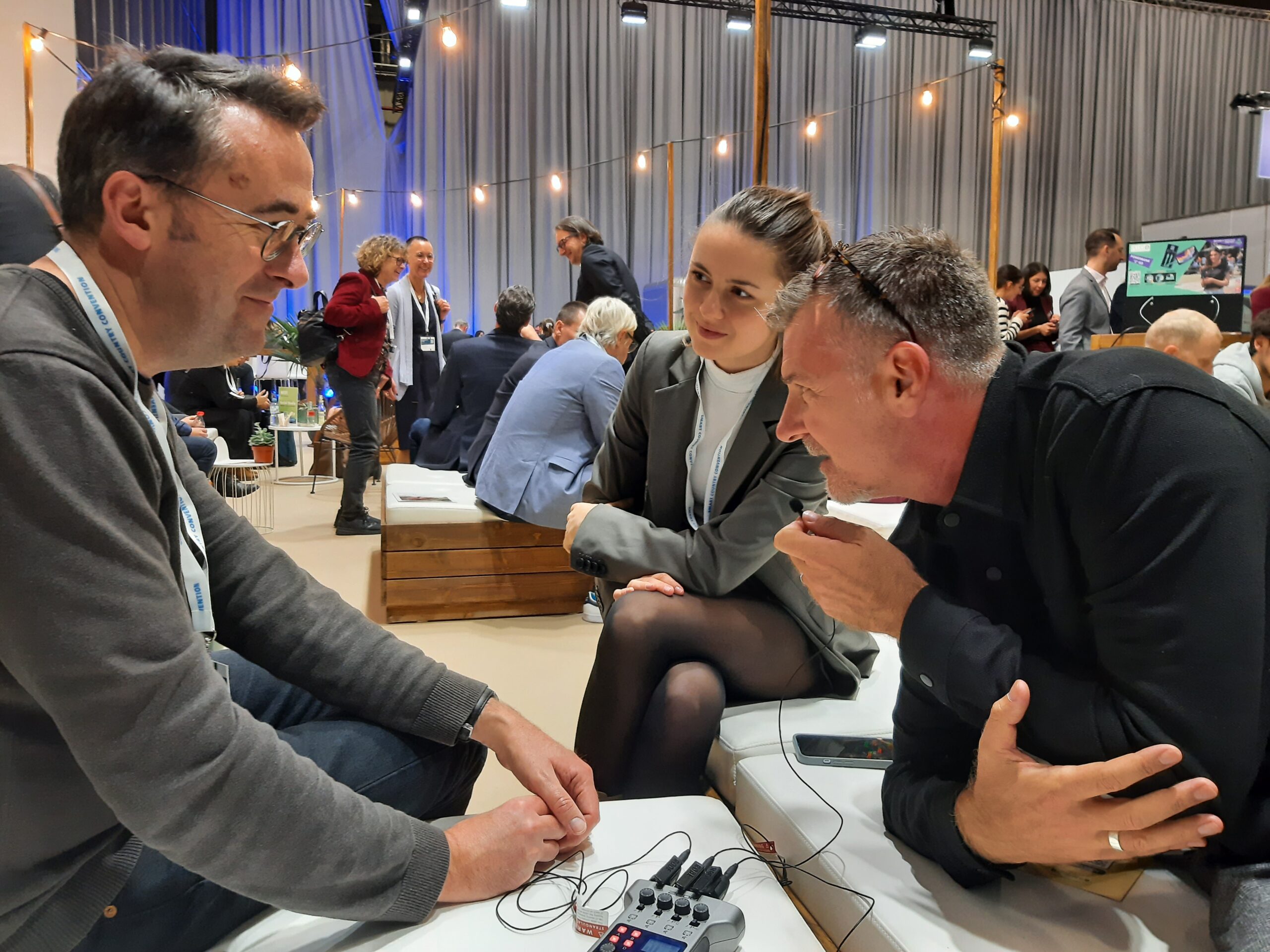 Joachim Kemper (Stadt- und Stiftsarchiv Aschaffenburg), Hannah Bartel (Dialog City) and Stefan Horn (Dialog City)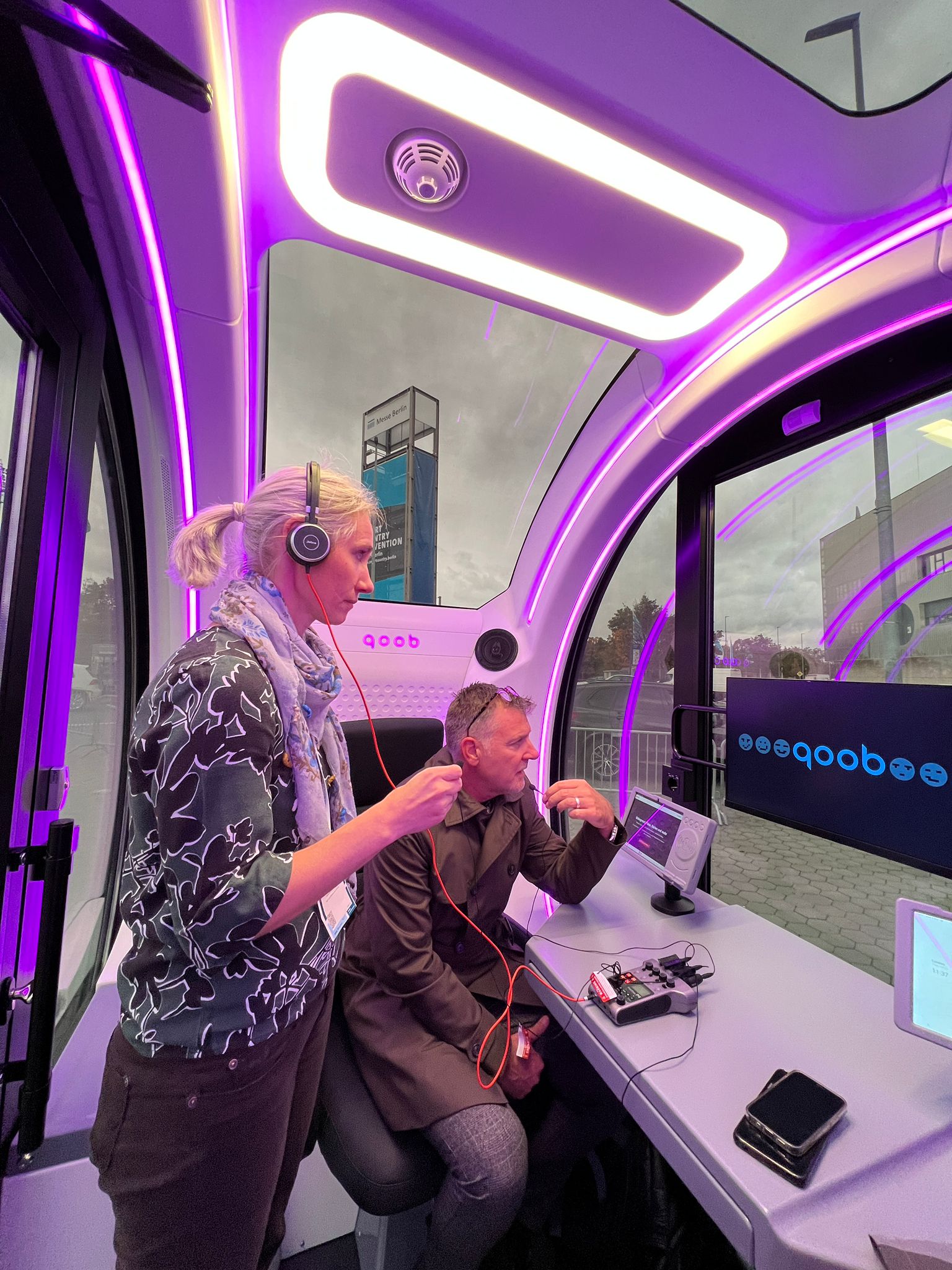 Anna Hein-Schwesinger (Stadt- und Stiftsarchiv Aschaffenburg) with Stefan Horn (Dialog City) at the podcast talk